News Archive
Nordic and Baltic statistics on telecommunication use in 2020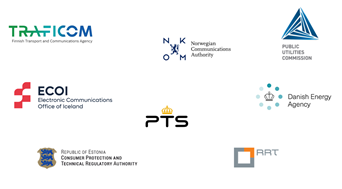 The annual statistics database on telecommunication use in the Nordic and Baltic countries has been published. The database includes Denmark, Finland, Iceland, Norway and Sweden and the Baltic countries; Estonia, Latvia and Lithuania.
The data consists of a selected number of variables that are comparable between countries.
Telecommunication markets in the Nordic and Baltic countries 2020.
The database can be accessed on the website of the Swedish Post- and Telecom Authority (PTS):
Older reports can be accessed here on our website.